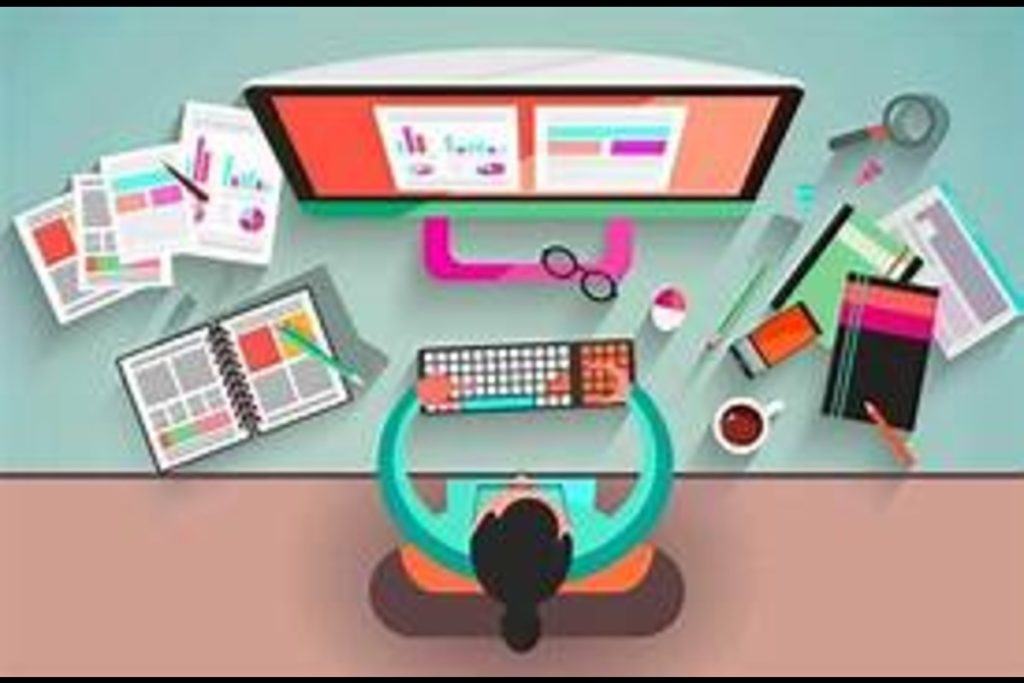 In the digital era, having an eCommerce website is crucial for businesses to thrive and succeed. A well-designed and user-friendly website can significantly boost online sales and customer engagement. However, starting an eCommerce website design project can be overwhelming, especially if you are unsure where to begin. In this article, we will guide you through the process of getting your eCommerce website design project started, focusing on essential aspects like content writing in Brampton and responsive web design.
1. Define Your Goals and Target Audience:
Before diving into the website design process, it is vital to have a clear understanding of your goals and target audience. Ask yourself what you want to achieve with your eCommerce website. Are you looking to increase sales, build brand awareness, or provide better customer service? Additionally, identify your target audience and create buyer personas to tailor your website design and content accordingly.
2. Research and Competitor Analysis:
Thorough research and competitor analysis are fundamental steps in any eCommerce website design project. Study your competitors' websites to understand what works well in your industry and identify areas where you can differentiate yourself. Pay attention to their website layout, navigation, product presentation, and content writing Brampton. This research will help you gather inspiration and make informed decisions during the design process.
3. Choose a Reliable eCommerce Platform:
Selecting the right eCommerce platform is crucial for the success of your online business. There are various platforms available, each with its own set of features and capabilities. Look for a platform that aligns with your business requirements and offers flexibility for future growth. Some popular eCommerce platforms include Shopify, WooCommerce, Magento, and BigCommerce. Consider factors such as ease of use, customization options, scalability, and integration capabilities with other tools and services.
4. Hire a Professional Web Design Agency:
To ensure a high-quality and visually appealing eCommerce website, it is recommended to hire a professional web design agency. Look for agencies that specialize in eCommerce website design and have a strong portfolio showcasing their expertise. A professional agency will have the necessary skills and experience to create a website that not only looks great but also functions seamlessly, provides a positive user experience, and drives conversions.
5. Plan Your Website Structure and Navigation:
The structure and navigation of your eCommerce website play a vital role in guiding visitors and making it easy for them to find what they are looking for. Create a logical and user-friendly structure by organizing your products into relevant categories and subcategories. Pay attention to the naming and hierarchy of these categories, ensuring they align with your target audience's preferences and expectations. Implement a clear and intuitive navigation menu that allows users to effortlessly move through your website.
6. Implement Responsive Web Design:
With the increasing use of mobile devices, it is crucial to ensure that your eCommerce website is responsive and mobile-friendly. Responsive web design ensures that your website adapts and displays properly on different screen sizes and devices, providing a seamless browsing experience. This is particularly important for optimizing user experience and SEO, as search engines favor mobile-friendly websites in their rankings. Work closely with your web design agency to ensure that your eCommerce website is optimized for responsiveness.
7. Create Engaging and SEO-Friendly Content:
Content writing in Brampton is a critical aspect of your eCommerce website design project. Engaging and informative content not only attracts visitors but also helps in converting them into customers. Create compelling product descriptions that highlight the benefits and features of your products. Incorporate relevant keywords naturally to improve your website's visibility in search engine results. Additionally, consider integrating a blog section where you can share valuable content related to your industry, products, and brand.
8. Design a Visually Appealing Interface:
Visual aesthetics play a significant role in capturing visitors' attention and creating a positive first impression. Work closely with the best web design agency to develop a visually appealing interface that reflects your brand identity and resonates with your target audience. Pay attention to color schemes, typography, imagery, and overall layout to create a visually cohesive and appealing website design. Strive for a clean and uncluttered design that enhances the user experience and facilitates easy navigation.
9. Test and Optimize:
Once your eCommerce website is designed and developed, thorough testing is essential to ensure its functionality and usability. Conduct user testing sessions to identify any usability issues and gather feedback from potential customers. Test your website across different browsers, devices, and screen resolutions to ensure compatibility and responsiveness. Additionally, regularly monitor website analytics to track user behavior, identify areas for improvement, and make data-driven optimizations to enhance the overall performance of your eCommerce website.
In conclusion, getting your eCommerce website design project started requires careful planning and consideration of various aspects. Define your goals and target audience, conduct thorough research, choose a reliable eCommerce platform, and hire a professional web design agency to bring your vision to life. Focus on creating engaging content writing in Brampton, implementing responsive web design, and optimizing the user experience. By following these steps, you will be on your way to building an effective and successful eCommerce website that drives sales and customer satisfaction.